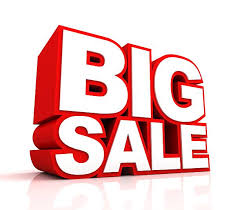 RaidenMAILD mail server
( webmail built-in )


License


Commercial

(lifetime use &
3 years update)


Ultimate

(lifetime use &update)

Registration fee (USD)

$120


SMTP / POP3 / Webmail

Yes

SSL / TLS

Yes

Full anti-spam

Yes

User accounts

Unlimited

IMAP4 (v4+)

No

Mass Mailing Master

No

Integrate with Windows Firewall

No

Yes

RaidenShare (Cloud Drive)

No

Yes

Mail Auditing

No

Yes

IPv6 (v3+)

No

Yes

TLS/SSL for sending / retrieving (v3+)

No

Yes

DKIM for outgoing mail

No

Yes

Mail rule (v3+) (details)

No

Yes

Delivery method

Email

License

One computer

Update period

3 years

Forever
ps1: Upgrade to Ultimate license only costs USD$120.
What we can offer for registered users:

- Get a registration code for product via email
- Email support
- Remotely help via Anydesk for special cases




Registration steps:

1. Complete your payment via PAYPAL

2. We will send you a confirmation mail about you registration name.

3. Reply us your registration name

4. Receive registration mail from your mailbox.

5. Follow the steps in mail to turn your raidenmaild registered.

Payment method:
After finishing payment, we will send you confirmation mail about registration name, then process your order after you reply reg info to us.
Of course, you are also welcome to inform us actively about payment was done and tell us your registration name. The contact email is arnor@raidenmaild.com
If you have not received your confirmation/registration mail in 2 working days, it may be the email address you gave us is not unavailable to reach. Please notify me via another mail.
Thank you for supporting us. Godspeed!